WELCOME TO
CRETACEOUSLAND!
The Center for Cretaceous Studies
and most likely the world's ONLY
Live Dinosaur Reserve & Theme Park
KIDS SEE EPIC TERRITORY CHASE SCENE!
Note: We Recommend At LEAST A Mile Space Between You And Epic Territory Chase Scenes
PROUD MEMBER OF THE MID-AMERICA PALEONTOLOGICAL SOCIETY
even though they asked us to go away

Look For The Center On Facebook!

why? for what sane reason would you do that?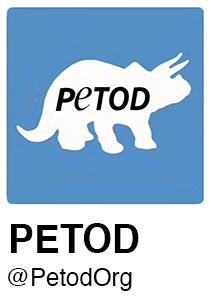 People for the Ethical Treatment Of Dinosaurs. Charter Member Since We Joined Last Week
WELCOME to the official CRETACEOUSLAND! website you poor misguided soul!

You've just discovered the only LIVE Dinosaur reserve and theme park on the entire planet!
What can you expect to find while you're here - besides your worst nightmares coming true? Let's start with terrible lizards that can and will tear you, your family, your friends, and people you don't even know, to shreds with no hesitation whatsoever with a devastation so severe it will actually hurt your ancestors. But don't worry... you can still see them, pet them, run from them, etc.

As the world's only live DinoReserve, CRETACEOUSLAND! is located just a quick ambulance ride from our parent company The Center for Cretaceous Studies. In fact, we fight over the same parking spots.

So detailed and exact in the presentation of natural Cretaceous Period conditions, our scientists have gone to great lengths (+/-2 centimeters) to raise the same vegetation found dozens of millions of years ago -- much to the chagrin of the U.S. EPA. We've been in court over most of this stuff for decades.

We'll give you the opportunity to see Cretaceous Period flora and fauna in outdoor Habitats (HABs) as they originally, naturally appeared 65+ MA (Million Years Ago), or BA as we call it (Before Asteroid). This also gives you an excellent chance to contract some heretofore unknown and probably incurable prehistoric disease or allergy!

See? It just keeps getting better and better, doesn't it?

Take a moment or three to see what's in store for you and your family this summer when you resign yourself into visiting CRETACEOUSLAND! as a last ditch vacation idea, which it usually is.

Educational? Nope. Fun? Nah. Good value for the money? No way.
None of these apply here. But odds are, you'll never get to, er... want to... leave!

BOOKMARK this site for future news and information, as the CRETACEOUSLAND! company information (aka: water cooler rumors), found below, is updated every time we have a reporter who survives another week in this death trap!

We think you'll agree with that one guy who nearly made it out of here alive:
A day at CRETACEOUSLAND! is like no other!


CEO & FOUNDER JUST BEFORE BEING ASKED TO LEAVE DIG

Booted From Hundreds Of Sites Hasn't Stopped Him From Screwing Up Around Here
THE CRETACEOUSLAND! NEWSUNDIES, er, NEWSBRIEFS
The Latest And Sorta-Kinda Up To Date Information On Who...What...Where...When...And Why ME?
On All Things CRETACEOUSLAND!
LAST UPDATED 29 JUNE 2016
"MASSIVE" DINOSAUR SPOTTED SNACKING IN NEARBY SUBURB
Legal Department: "How Do You Know It's OUR Dinosaur?"


A Dinosaur as long as a bus was spotted feasting on an animal believed to be 'probably' not a human or member of any local neighborhood on a lawn in Westbrook subdivision early Wednesday, according to Perimeter Fence Security who warned people in the neighborhood to watch it.
Officers said this was no joke. Kids frequently play in that section of the neighborhood because of the playground, even if one of the swings is busted. Investigators said the Dinosaur was at least 40-feet long and had
"a really bad habit of smacking his lips while eating."
Still, social media had fun with the sighting, giving the unidentified animal nicknames like
"AAAAAA!!!!"
and the
"Man-Eating, Savage Beast, Death on 2 Legs."
Somebody started a Twitter account under the name For The Love Of God,
Please
Buy My House So I Can Get OUT Of Here.
After two Search & Rescue officers arrived on the scene, Security said the animal had finished its meal then ran across the street to wash it down via lawn sprinkler before disappearing.
Cretaceousland! officials said the animal is expected to stay outside the Perimeter Fence for the time being and rest for a couple days since it just chowed down on a large mammal.
"We hope mammal of the non-human kind,"
noted one Security member.
One person who lives in the area had reported eighty-six Dinosaur sightings last week -- and many residents are now taking it seriously. Most have contacted real estate agents. Some are on extended vacations. Others are seeking psychological assistance.
Westbrook is a 20-yard walk west of the southwest gate.
Read the REAL story: Massive snake spotted slithering and snacking in Maine city, police warn
SELFLESS BOOK PROMOTION TO FOLLOW
A Real Book? Seriously? Available Now? Where? Huh? Can We Possibly Ask More Questions?


Yes Virginia, there really
is
a book about our parent company, aka this death trap!
The world has waited 66 million years - give or take a month - for live Dinosaurs & comedy to come together. Until that happens, here's
our
shot at it.
Grab your copy of
"The Center for Cretaceous Studies"
before they sell out! Ok, that might be stretching it a bit. Anyway, pick one up at these fine bookstores:
AuthorHouse (eBook and paperback)