WELCOME TO
CRETACEOUSLAND!
The Center for Cretaceous Studies
and most likely the world's ONLY
Live Dinosaur Reserve & Theme Park
SECURITY GOING THROUGH DAILY DRILLS
Someone's NOT In Step! If That's Wilkins Again, He's In BIG Trouble
PROUD MEMBER OF THE MID-AMERICA PALEONTOLOGICAL SOCIETY
even though they asked us to go away

Look For The Center On Facebook!

why? for what sane reason would you do that?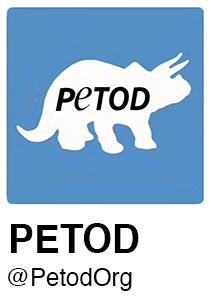 People for the Ethical Treatment Of Dinosaurs. Charter Member Since We Joined Last Week
WELCOME to the official CRETACEOUSLAND! website you poor misguided soul!

You've just discovered the only LIVE Dinosaur reserve and theme park on the entire planet!
With the DinoResidents back for another summer season, here's what you can expect: overloaded senses, ditto the underwear -- plus a lot of ambulances... a LOT. All the while running around and from real, live, breathing, roaring, ferocious, carnivourus, ravenous, killer Dinosaurs inside pretty, flower-filled, outdoor Habitats filled with lovely butterflies and wonderful, chirping birdies!

You'll experience Terrible Lizards that will tear you, your family, your friends, and people you don't even know to shreds with no hesitation whatsoever with a devastation so severe it will actually hurt your ancestors. But don't worry... you can still pet them!

As the world's only live DinoReserve, CRETACEOUSLAND! is located just a quick ambulance ride from The Center for Cretaceous Studies. In fact, we fight over the same parking spots.

So detailed and exact in the presentation of natural Cretaceous Period conditions, our scientists have gone to great lengths (+/-2 centimeters) to raise the same vegetation found dozens of millions of years ago -- much to the chagrin of the U.S. EPA. We've been in court over most of this stuff for decades.

We'll give you the opportunity to see Cretaceous Period flora and fauna in outdoor Habitats (HABs) as they originally, naturally appeared 65+ MA (Million Years Ago), or BA as we call it (Before Asteroid). This also gives you an excellent chance to contract some heretofore unknown and probably incurable prehistoric disease or allergy! See? It just keeps getting better and better, doesn't it?

Take a moment or three to see what's in store for you and your family this summer when you resign yourself into visiting CRETACEOUSLAND! as a last ditch vacation idea, which it usually is.

Educational? Nope. Fun? Nah. Good value for the money? No way.
None of these apply here. But odds are, you'll never get to, er... want to... leave!

BOOKMARK this site for future news and information, as the CRETACEOUSLAND! company information (aka: water cooler rumors), found below, is updated every time we have a reporter who survives another day here during the season!

We think you'll agree with that one guy who made it out of here alive:
A day at CRETACEOUSLAND! is like no other!


CEO & FOUNDER JUST BEFORE BEING ASKED TO LEAVE DIG

Booted From Hundreds Of Sites Hasn't Stopped Him From Screwing Up Around Here
THE CRETACEOUSLAND! NEWSUNDIES, er, NEWSBRIEFS
The Latest And Sorta-Kinda Up To Date Information On Who...What...Where...When...And Why ME?
On All Things CRETACEOUSLAND!
LAST UPDATED 28 JULY 2015
WIND TURBINES THREATEN EMPLOYEES LIVES, SAYS WIND TURBINE EMPLOYEE
"And Why'd You Guys Hafta Go Build 'Em In The Tyrannosaur Habitat?" He Whines
Wind turbines could be forcing employee populations into decline in the
Tyrannosaurus rex
Habitat (HAB18), a Cretaceousland! study finds, raising new concerns about the long-term effects of renewable energy vs. keeping our employees alive.
Hundreds of Cretaceousland! wind turbines have been providing nearly 0.0085% of a watt since their construction in 2000. With the added boost, employees can now microwave their hot dog in 21 seconds instead of the usual 24. But it seems the vibration from the turbine's lengthy blades attracts carnivorous animals from the Cretaceous Period like a moth to a flame. This incidental discovery means each summer there is almost total destruction to each wind turbine.
Cretaceousland! officials said wind turbines
"placed in prime wildlife Habitat in North and East Cretaceousland! can influence the careers of wind turbine employees for years after hospitalization, including those who are there just to supervise."
The study, funded by a grant from the U.S. Wind Turbine & Geological Survey, was published in the journal
"Illinois Rules Of The Road"
on Friday, right under the
"How To Merge Onto A Highway"
paragraph. The type of long-term research done by the agency on the effects of renewable energy vs. employees working inside Habitats is
"rare,"
the study notes. Further reading shows those doing the study lost 472 fellow studiers during the research.
The study found that seven of nine wind turbine employees studied from May 2015- June 2015 were reported MPE (Missing, Presumed Eaten) after a wind facility was serviced. Some of the employees fled the area in the first minute after entering the Habitat, while many continued to leave all their Earthly possessions before entering the Habitats for up to five minutes before going in, according to the study.
No Cretaceousland! researchers were involved in the study. Said Research Supervisor Wanda Y. Datso,
"Oh hell no. We're not going in there! Are you crazy or somethin'?"
Read the REAL story: Wind turbines threaten Midwest birds, feds say
WEBSITE CHANGES UPDATE
We Give Up

We've been running this "warning" for nearly 7 months now, and Tripod.Lycos has yet to do anything. The C4CS Board of Directors long ago figured that by now this site would no longer be up and running, but here we are.

Tripod is supposedly shutting down the Trellix server or something like that. Basically, it means we'd have to switch to a different program. So far that has yet to happen. So we'll see what takes place instead of shrieking that the sky is falling.

What this means is, if one day you visit this site and it is not available, chances are pretty good that Tripod has shut down the server for this website-producing software. There IS a partial website reconstruction underway, just in case.