WELCOME TO
CRETACEOUSLAND!
The Center for Cretaceous Studies
and most likely the world's ONLY
Live Dinosaur Reserve & Theme Park
A LITTLE FRESH AIR NEVER KILLED ANYO... OK, MAYBE
Hiking In HAB121 Not For Feint Of Heart. Or Liver. Or ANY Internal Organs.
PROUD MEMBER OF THE MID-AMERICA PALEONTOLOGICAL SOCIETY
even though they asked us to go away

Look For The Center On Facebook!

why? for what sane reason would you do that?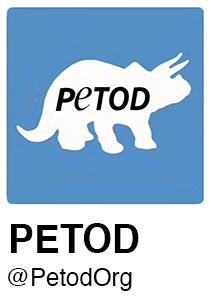 People for the Ethical Treatment Of Dinosaurs. Charter Member Since We Joined Last Week
WELCOME to the official CRETACEOUSLAND! website you poor misguided soul!

You've just discovered the only LIVE Dinosaur reserve and theme park on the entire planet!
What can you expect to find while you're here - besides your worst nightmares coming true? Let's start with terrible lizards that can and will tear you, your family, your friends, and people you don't even know, to shreds with no hesitation whatsoever with a devastation so severe it will actually hurt your ancestors. But don't worry... you can still see them, pet them, run from them, etc.

As the world's only live DinoReserve, CRETACEOUSLAND! is located just a quick ambulance ride from our parent company The Center for Cretaceous Studies. In fact, we fight over the same parking spots.

So detailed and exact in the presentation of natural Cretaceous Period conditions, our scientists have gone to great lengths (+/-2 centimeters) to raise the same vegetation found dozens of millions of years ago -- much to the chagrin of the U.S. EPA. We've been in court over most of this stuff for decades.

We'll give you the opportunity to see Cretaceous Period flora and fauna in outdoor Habitats (HABs) as they originally, naturally appeared 65+ MA (Million Years Ago), or BA as we call it (Before Asteroid). This also gives you an excellent chance to contract some heretofore unknown and probably incurable prehistoric disease or allergy!

See? It just keeps getting better and better, doesn't it?

Take a moment or three to see what's in store for you and your family this summer when you resign yourself into visiting CRETACEOUSLAND! as a last ditch vacation idea, which it usually is.

Educational? Nope. Fun? Nah. Good value for the money? No way.
None of these apply here. But odds are, you'll never get to, er... want to... leave!

BOOKMARK this site for future news and information, as the CRETACEOUSLAND! company information (aka: water cooler rumors), found below, is updated every time we have a reporter who survives another week in this death trap!

We think you'll agree with that one guy who nearly made it out of here alive:
A day at CRETACEOUSLAND! is like no other!


CEO & FOUNDER JUST BEFORE BEING ASKED TO LEAVE DIG

Booted From Hundreds Of Sites Hasn't Stopped Him From Screwing Up Around Here
THE CRETACEOUSLAND! NEWSUNDIES, er, NEWSBRIEFS
The Latest And Sorta-Kinda Up To Date Information On Who...What...Where...When...And Why ME?
On All Things CRETACEOUSLAND!
LAST UPDATED 17 SEPTEMBER 2016
DAREDEVIL POWERS ROCKET OVER MOST OF LAKE DEATH
Key Word: "MOST"


Professional stuntman Rock Etmann nearly jumped over Cretaceousland!s Lake Death Friday afternoon in an ode to his boyhood idol, Evel Schwartz.
Etmann soared over the southern part of the DinoResident infested lake in a custom-built rocket dubbed
"Evel Spirit."
It launched off a steep ramp on the edge of the shoreline just before 4 p.m. as hundreds of onlookers watched. By 4:00 p.m. the beachfront was empty as onlookers had evacuated after several spotted dozens of spinosaurids headed their way.
The rocket reached an estimated 40,0000,0.452 mph (there were no official speed estimators on-hand) before its parachute deployed, allowing Etmann and the ship to splash safely in the choppy waters, nearly on the other side of the 1,400 light-years-wide lake (see "no estimators" above).
"I feel like the chutes have deployed,"
were Etmann's last words. Before his attempt he told anyone who would listen,
"My team got me here. I ran away several times when they told me where we going to do this, but over time and a lot of alcohol, they won,"
Etmann said in a statement just before closing the hatch.
Hugo Furst, the designer of the rocket, told the daredevil that he got the OK to launch and not to hesitate. Cretaceousland! officials are pretty sure no one ever gave an "OK" to pull such a stupid stunt.
"He was gone in a cloud of steam and I couldn't see anything until just after splashdown, when the Dinosaurs attacked,"
Furst said.
Etmann had said the rocket was identical to the model his buddy Schwartz used for his failed attempt to land on the moon on Sept. 8, 1974. Schwartz landed at the bottom of the steps in his New York apartment building when his parachute prematurely deployed, but was carried away with only minor injuries.
Etmann hoped his effort would prove that Schwartz could have made it across if his parachute had deployed at the correct time and if he had not been inside his apartment.
Before the jump, the 44-year-old Etmann said he was optimistic he would make it across the lake.
"I wouldn't be doing this if I thought it couldn't be done,"
he said.
Funeral arrangements are pending. Cretaceousland!s Lake Death Supervisor, Sandy Towes, said
"It'll most likely be a memorial service because there isn't much left to bury."
Read the REAL story: Daredevil successfully powers rocket over Snake River Canyon
CELL PHONE BATTERY CATCHES FIRE IN HAB18 - NO SURVIVORS
Well, That 'No Survivors' Line Is Rather Redundant


A cell phone battery caused a disruption after catching fire on a Habitat (HAB)18 tour Friday morning.
According to witnesses from a trailing vehicle, the fire started about 15 minutes after Tour 2557's departure. HAB18 is the summer home to our 3
Tyrannosaurus rex
family groups, so right off the bat you know where this ends.
Passenger Holly Smoak says she started to smell smoke and heard someone call out to driver of their vehicle, trailing the other vehicle by about 100 feet. She says she was seated about two rows behind the front windshield and was able to see a plume of smoke coming from the vehicle ahead of them.
"It wasn't a big flaming fire, it was more crock pot,"
Smoak told Cretaceousland! Search & Rescue teams. She says there was confusion among the passengers of her vehicle as they tried to locate the nearest HAB18 emergency exit.
"We're all up out of our seats wondering where the Dinosaurs were, when were they coming and what to do,"
said Smoak.
According to the some passengers, initially at least 7 tyrannosaurs were attracted to the blaze until over a dozen others appeared. A fire extinguisher was located in the trailing vehicle but no one wanted to get out to help the others.
"We threw them the extinguisher and wished them good luck as we drove past on the way to the emergency exit,"
Smoak said.
"It was good to see our vehicle's bravery doing good for others."
Though there was some damage to the seats and the vehicle was torn to shreds by over two dozen tyrannosaurs, no one was 'hurt' during the incident. All were reported MPE (Missing, Presumed Eaten) and the smoke cleared out of the area within a few moments.
The type of phone involved in the cabin fire has not been released but the report comes amid the U.S. Consumer Product Safety Commission's official recall of Sunsing's OffNote7.01 phone after numerous reports of the product overheating and catching fire.
At the HAB18 Tour departure gate, Smoak said passengers were told to keep all Sunsing Galactic OffNote7.01 phones turned off and not to charge them. Another announcement was made after passengers boarded the tour bus. After the fire, a tour attendant told passengers to turn off all cell phones, radios, Walkmans, TVs, TV remote controls, garage door openers, and Pacemakers, regardless of make.
Search & Rescue crews will be 'rescuing' the tour bus as soon as the feeding frenzy is over, according to S&R Supervisor Luke E. Dayer.
Read The REAL Story: Cell phone battery catches fire aboard Delta Air Lines flight to Atlanta
FIRST CALL FOR FALL DINOMOVE 2016 TO BE MADE THIS NEXT WEEK
Vacation Black Out Begins As Soon As You Read This


Much to our relief, the 2016 Fall DinoMove (aka "The Fall DinoMove 2016") begins in just a little over a month from now! Although fewer than 3% of our current employees will ever see that day, the time is approaching when you can sign up as a volunteer to help move the DinoResidents back indoors to The Center for Cretaceous Studies for the coming winter season.
Sign-up sheets will be posted on the bulletin board outside C4CS Employee Cafeteria 2 this next Thursday. If you have any questions regarding this annual event, please direct them to Patty Pewper at extension pi.
A BOOK ALL DINOSAUR-LOVERS REALLY NEED
A Real Book? Seriously? Available Now? Where? How Do We Get It? Huh? Huh?
Can We Possibly Ask More Questions Or Does This About Cover It?


Yes Virginia, there really
is
a book about our parent company, aka The Center for Cretaceous Studies, aka this death trap!
The world has waited 66 million years - give or take a month - for live Dinosaurs & comedy to come together. Until that happens, here's
our
shot at it.
Grab your copy of
"The Center for Cretaceous Studies"
before they sell out! Ok, that might be stretching it a bit. Anyway, pick one up at these fine bookstore websites:
AuthorHouse (eBook and paperback)