WELCOME TO
CRETACEOUSLAND!
The Center for Cretaceous Studies
and most likely the world's ONLY
Live Dinosaur Reserve & Theme Park
LAKE DEATH NEARLY 45% PLASTIC
Much Better Than Last Year, Say Experts
PROUD MEMBER OF THE MID-AMERICA PALEONTOLOGICAL SOCIETY
even though they asked us to go away

Look For The Center On Facebook!

why? for what sane reason would you do that?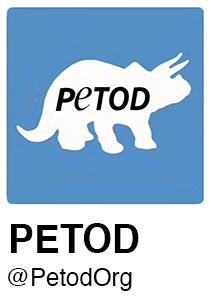 People for the Ethical Treatment Of Dinosaurs. Charter Member Since We Joined Last Week
W
ELCOME to the official CRETACEOUSLAND! website you poor misguided soul!
You've just discovered the
only
LIVE Dinosaur reserve and theme park on the entire planet! What can you expect to find while you're here - besides your worst nightmares coming true?
Well, uh, guess that pretty much sums it up.

Hey, we tried to keep them (the DinoResidents) over at The Center for Cretaceous Studies, but they moved 'em all back here anyway.

Yep, now you can once again - or just once - enjoy terrible lizards that can and will tear you, your family, your friends, and people you don't even know, to shreds with no hesitation whatsoever with a devastation so severe it will actually hurt your ancestors. But don't worry... you will still be able to pet them.

We have a LOT of ambulances standing by.

As the world's only outdoor, live DinoReserve, CRETACEOUSLAND! is located just a quick ambulance ride from our parent company The Center for Cretaceous Studies. In fact, we fight over the same parking spots.

So detailed and exact in the presentation of natural Cretaceous Period conditions, our scientists have gone to great lengths (+/-2 centimeters) to raise the same vegetation found dozens of millions of years ago -- much to the chagrin of the U.S. EPA. We've been in court over most of this stuff for decades.

We'll give you the opportunity to see Cretaceous Period flora and fauna in outdoor Habitats (HABs) as they originally, naturally appeared 65+ MA (Million Years Ago), or BA as we call it (Before Asteroid). This also gives you an excellent chance to contract some heretofore unknown and probably incurable prehistoric disease or allergy!

See? It just keeps getting better and better, doesn't it?

Take a moment or three to see what's in store for you and your family next summer when you resign yourself into visiting CRETACEOUSLAND! as a last ditch vacation idea, which it usually is.

Educational? Nope. Fun? Nah. Good value for the money? No way.
None of these apply here. But odds are, you'll never get to, er... want to... leave!

BOOKMARK this site for future news and information, as the CRETACEOUSLAND! company information (aka: water cooler rumors), found below, is updated every time we have a reporter who survives another week in this death trap!

We think you'll agree with that one guy who nearly made it out of here alive:
A day at CRETACEOUSLAND! is like no other!


CEO & FOUNDER JUST BEFORE BEING ASKED TO LEAVE DIG

Booted From Hundreds Of Sites Hasn't Stopped Him From Screwing Up Around Here
THE CRETACEOUSLAND! NEWSUNDIES, er, NEWSBRIEFS
The Latest And Sorta-Kinda Up To Date Information On Who...What...Where...When...And Why ME?
On All Things CRETACEOUSLAND!
LAST UPDATED 5 AUGUST 2017
CREATCEOUSLAND! TO TRY OUT NEW NAME?
"I Guess 'Dump' Was Already Taken?" Wonders Employee


Don't worry. You'll still be able to see all the meat-eating animals here at Cretaceousland! like any other day. But the C4CS Board of Directors (we currently have 2), which has been increasingly emphasizing its life-saving techniques more than the other choice, says it may be dropping
"Land"
from the name and adding
"Place"
.
Earlier this week, the industry publication Nation's Live Dinosaur Research News reported that an upcoming convention in Pasadena, Calif., will cut
"Land"
from the name and go with just CretaceousPlace. There is no information of when or if the change will be tried out.
There are more than 12,000 animals currently outdoors here at Cretaceousland!, and it looks like only a handful could be affected in the near future. How? We have no clue. But the Board pressed this idea forward and awaits employee and tourist impressions and reponse.
A company statement explained why it's trying out the new name:
"While we remain the number one research institution of live dinosaurs in the country, as part of our efforts to reinforce that Cretaceousland! is a research-led brand and prehistoric carnivore leader, we will be testing signage in a few locations that refer to the brand simply as 'CretaceousPlace.'"
The Board insists that the name change isn't a big deal; its long-established and underfunded
"America Runs From Cretaceousland!"
advertising campaign doesn't even mention the "Place."
No employee or tourist questioned had ever heard of that advertising campaign.
Read the REAL story: Don't freak out, but Dunkin' Donuts is trying out a new name
A BOOK ALL DINOSAUR-LOVERS REALLY NEED
A Real Book? Seriously? Available Now? Where? How Do We Get It? Huh? Huh?
Can We Possibly Ask More Questions Or Does This About Cover It?


Yes Virginia, there really
is
a book about our parent company, aka The Center for Cretaceous Studies, aka this death trap!
The world has waited 66 million years - give or take a month - for live Dinosaurs & comedy to come together. Until that happens, here's
our
shot at it.
Grab your copy of
"The Center for Cretaceous Studies"
before they sell out! Ok, that might be stretching it a bit. Anyway, pick one up at these fine bookstore websites:
AuthorHouse (eBook and paperback)