WELCOME TO
CRETACEOUSLAND!
The Center for Cretaceous Studies
and most likely the world's ONLY
Live Dinosaur Reserve & Theme Park
SEASON PASSES TO GO ON SALE IN ABOUT 2 OR 3 MONTHS
It's What Every Kid Dreams Of. Or Has Nightmares About. Same Diff.
PROUD MEMBER OF THE MID-AMERICA PALEONTOLOGICAL SOCIETY
even though they asked us to go away

Look For The Center On Facebook!

why? for what sane reason would you do that?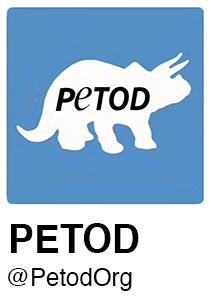 People for the Ethical Treatment Of Dinosaurs. Charter Member Since We Joined Last Week
W
ELCOME to the official CRETACEOUSLAND! website you poor misguided soul!
You've just discovered the
only
LIVE Dinosaur reserve and theme park on the entire planet! What can you expect to find while you're here - besides your worst nightmares coming true?
NOTHING.

Sorry folks, but we moved 'em all back indoors to The Center for Cretaceous Studies for the winter months ago. Where have you been?!?

However, next Spring (1 May), you can once again - or just once - enjoy terrible lizards that can and will tear you, your family, your friends, and people you don't even know, to shreds with no hesitation whatsoever with a devastation so severe it will actually hurt your ancestors. But don't worry... you will still be able to see them, pet them, run from them, etc.

As the world's only live DinoReserve, CRETACEOUSLAND! is located just a quick ambulance ride from our parent company The Center for Cretaceous Studies. In fact, we fight over the same parking spots.

So detailed and exact in the presentation of natural Cretaceous Period conditions, our scientists have gone to great lengths (+/-2 centimeters) to raise the same vegetation found dozens of millions of years ago -- much to the chagrin of the U.S. EPA. We've been in court over most of this stuff for decades.

We'll give you the opportunity to see Cretaceous Period flora and fauna in outdoor Habitats (HABs) as they originally, naturally appeared 65+ MA (Million Years Ago), or BA as we call it (Before Asteroid). This also gives you an excellent chance to contract some heretofore unknown and probably incurable prehistoric disease or allergy!

See? It just keeps getting better and better, doesn't it?

Take a moment or three to see what's in store for you and your family next summer when you resign yourself into visiting CRETACEOUSLAND! as a last ditch vacation idea, which it usually is.

Educational? Nope. Fun? Nah. Good value for the money? No way.
None of these apply here. But odds are, you'll never get to, er... want to... leave!

BOOKMARK this site for future news and information, as the CRETACEOUSLAND! company information (aka: water cooler rumors), found below, is updated every time we have a reporter who survives another week in this death trap!

We think you'll agree with that one guy who nearly made it out of here alive:
A day at CRETACEOUSLAND! is like no other!


CEO & FOUNDER JUST BEFORE BEING ASKED TO LEAVE DIG

Booted From Hundreds Of Sites Hasn't Stopped Him From Screwing Up Around Here
THE CRETACEOUSLAND! NEWSUNDIES, er, NEWSBRIEFS
The Latest And Sorta-Kinda Up To Date Information On Who...What...Where...When...And Why ME?
On All Things CRETACEOUSLAND!
LAST UPDATED 15 JANUARY 2017
NEW EVIDENCE SUGGESTS B.D. COOPER MAY HAVE WORKED HERE
Hey, It's Probably Correct, Says HR Department


A team of guys selected by Cretaceousland! officials have come across new evidence in the mystery of B.D. Cooper.
They have been analyzing particles found on the clip-on-tie that Cooper left behind after he hijacked a crop dusting aeroplane in November 1971. They've been doing this kind of junk instead of working on Dinosaur DNA or other work-related tasks for which they are paid.
Kay Thome, the lead researcher of the group in Building R, said they used The Center's powerful microscope in their investigation. This microscope can enlarge things more than 25 times their real size, creating
"really big things to look at"
according to Thome.
She added that the group has been trying to learn new words, such as the names of particles, including Cerium, Strontium, Sulfide and titanium, and where they may have come from. One place where the different elements were being used was at Cretaceousand! Upper Habitats (HABs) for their high-tech Super Strong Gate (SSG), which was being developed in the 1960s and 1970s. Thome says the evidence could point to Cooper being a contractor or an employee for Cretaceousland! where he would've had to worn a tie.
"The tie went with him into these gate manufacturing environments, for sure, so he was not one of the people running the
(vending machines)
. He was either a vending machine engineer or a supervisor in one of the HABs,"
Thome guessed.
Thome added that she's looking for help from the public in identifying where some of the particles found on the tie could've come from. Although we seriously doubt any of the public is still alive after visiting this dump back in the 70s, the public can reach the researchers by calling Cretaceousland! at 1-900-A-DINO-ATE-MY-BABY and ask for Pamela at extension pi.
The Center and Cretaceousland! have both investigated since a man calling himself B.D. Cooper hijacked the company crop duster as it took off from the C4CS Int'l (interdenominational) Airport on Nov. 24, 1971; one of the last few planes to ever make it out of here. He later jumped out the back of the plane wearing a brown business suit, matching socks, a pair of loafers and smoking a pipe. Oh yeah, and a parachute after receiving nearly $2,000 in ransom money and coupons.
Ah, those were the days.
No sign of Cooper has emerged, though his socks, matched, were found in 1980.
Read the REAL story: New evidence suggests D.B. Cooper may have worked for Boeing
A BOOK ALL DINOSAUR-LOVERS REALLY NEED
A Real Book? Seriously? Available Now? Where? How Do We Get It? Huh? Huh?
Can We Possibly Ask More Questions Or Does This About Cover It?


Yes Virginia, there really
is
a book about our parent company, aka The Center for Cretaceous Studies, aka this death trap!
The world has waited 66 million years - give or take a month - for live Dinosaurs & comedy to come together. Until that happens, here's
our
shot at it.
Grab your copy of
"The Center for Cretaceous Studies"
before they sell out! Ok, that might be stretching it a bit. Anyway, pick one up at these fine bookstore websites:
AuthorHouse (eBook and paperback)