Several times each day, we recover cameras and assorted photo equipment from each of the Habitats which make up Cretaceousland! As stated in your signed paperwork (aka Mr. Happy Waivers) "any camera or photographic equipment recovered on the grounds of Cretaceousland!, whether left behind or having passed through a Resident, becomes property of the Center for Cretaceous Studies and Cretaceousland!"

Of course we will do our utmost best to get your former equipment to next of kin whenever possible, but we reserve the right to publish images as we see fit.

As stated above, more than a few cameras "pass through" our dinosaurs each and every day. You remember the shark in 'Jaws' dislodging a license plate, and all sorts of metallic objects? Well, our Dinosaurs, as we keep telling everyone, will devour just about anything that fits in their mouth. And some things that don't. Our Groundskeepers jokingly refer to cameras as 'collateral damage'.

The C4CS Head DinoSurgeon, Dr. Paul Monary, takes a much dimmer view of such manmade objects traveling through the bowels of our Dinosaurs. Granted, there isn't much trouble in one of our 30+ footers digesting video equipment, or a TV truck for that matter, without any problem. Our smaller 20-foot Dinosaurs may suffer from assorted gastro-intestinal problems. Please do your best to refrain from feeding the Dinosaurs ANY camera equipment, ok?

The following are some of the last frames in film rolls, videotape, and digital images found in just a handful of cameras in Cretaceousland!. Perhaps YOUR photos will appear here soon!

ENJOY!

CLOSE ENCOUNTERS OF THE WORST KIND

We're Pretty Sure These Frames Did Not Come From "Zooming In"
EYEBALL TO EYEBALL WITH IMMINENT DEATH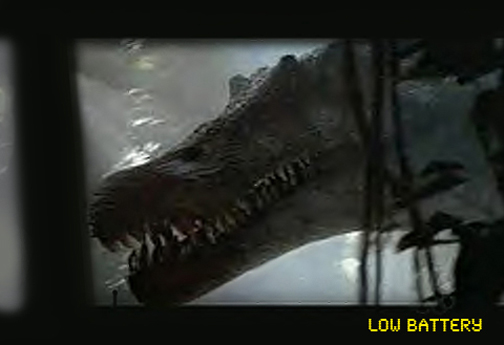 Video Image Recovered Camera Found In 1994 Toyota. Or Maybe It Was A 2013 Ford Pickup?
WE REMEMBER THIS LITTLE BRAT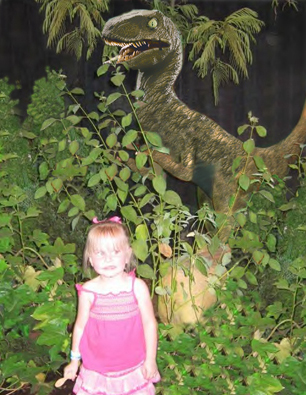 So Sweet, So Cute... She Was A Holy Terror To The Entire Staff. We Wonder Whatever Happened To Her?
DON'T WORRY. THIS HAPPENS ALL THE TIME.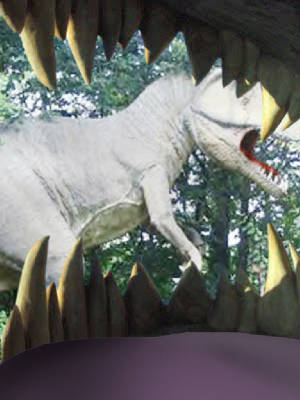 We're Still Amazed At How Many Of Those Cheap Cameras Make It All The Way Through The Dinosaur
To Help Pay For DinoSurgery, Write
CretaceouStudies @aol.com or CretaceouStudies @yahoo.com or CretaceouStudies@gmail.com